Sellin - Wilhelmstraße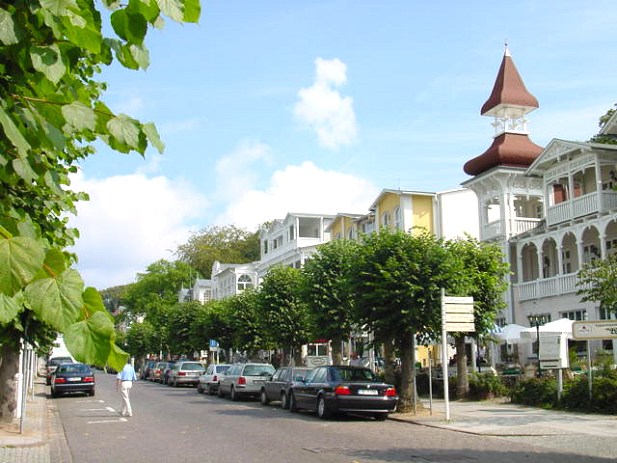 T
he Wilhelm Street is Sellin's promenade street. It is also the street at which the house Eintracht is located.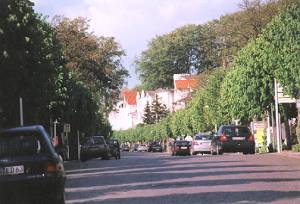 This linden alley leads directly to the main beach and the famous seaside bridge. At the other end of this central street, you can reach the new seaside park through a passage.
Most houses in the Wilhelm Street are, like the street itself, protected as historical monuments. They were, like the house Eintracht, built in the typical architecture at the turn of the 20th century.
In recent years, there has been a rapid development, so that you can find a wide range of cafés and restaurants here.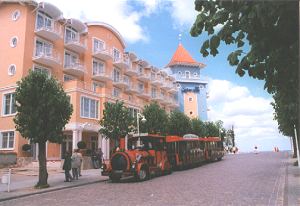 Sellin's new spa hotel. In the foreground, you can see the "Bäderbahn", a small train that takes you to all important places in town.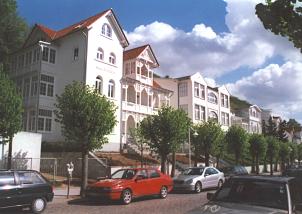 This Wilhelm Street photo shows the house "Eintracht".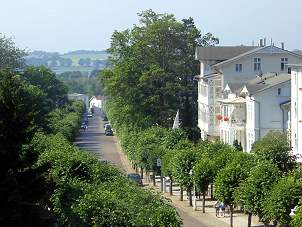 This photo shows the sight from the balcony of
apartment no. 8
in the house Eintracht. From here, you have an overview over the complete Wilhelm Street. In the one direction, you can see until the Sellin lake, in the other direction until the baltic sea.