The Sea Park of Sellin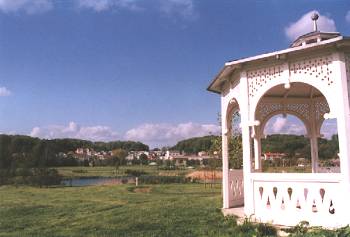 Sellin's Sea Park is a newly arranged area near the Sellin Lake with ample paths and ponds. It was created in the 1990s. The sea park promenade, which leads through the park, consists of new houses built in the old style. There different shops, restaurants, cafés and a water park (see below).
On this photo, you can see the view from the Sea Park towards the Wilhelm Street and the baltic sea. On the left and the right, there are the beech forests of the Granitz.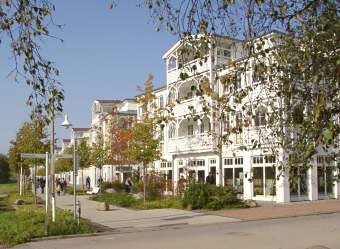 The Sea Park promenade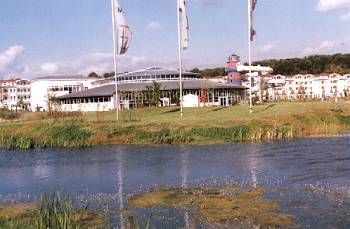 The water park "Ahoi! Rügen" with water slide and sauna area is also located in the Sea Park.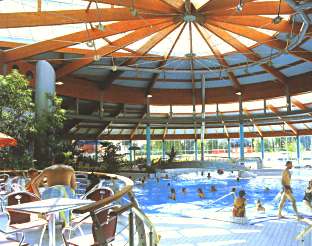 You can find information about the bath on
www.ahoi-ruegen.com