Die Granitz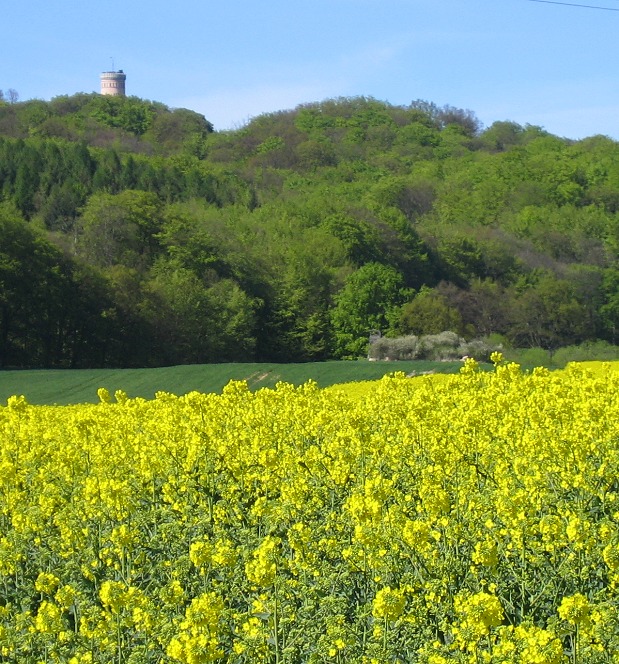 T
he Granitz is a beech forest, which surrounds Sellin and extends from Binz to Baabe.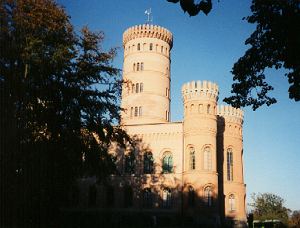 The hunting castle in the Granitz forest near Binz (
Map
). From the highest tower, you have a wonderful view over nearly the whole island.
From Sellin, you can get there by railway or you can walk through the forest.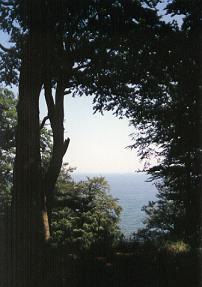 Walking through the Granitz is nice in all seasons. From the high shore, you can enjoy views of the baltic sea.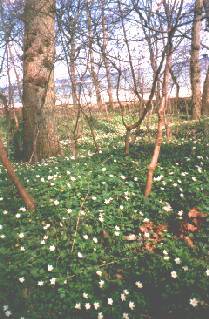 In spring, you can adore the carpets of blooming anomones in the beech forests.
The "Rasender Roland"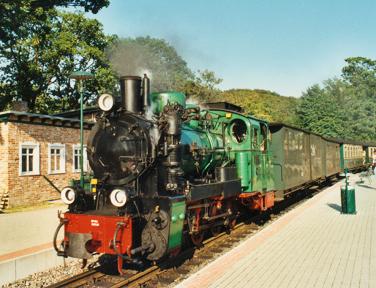 Rügen's narrow gauge railway "Rasender Roland" connects the sea baths Binz, Sellin, Baabe and Göhren over the old count's residence Putbus with the main railway. With its steam engine, it is a technical monument. Today, it is mostly used for touristic reasons.
The Flintstone Fields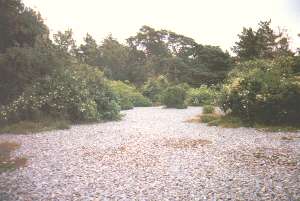 The flintstone fields in the "Schmale Heide", a nature protection area (
Map
).